Guangzhen Jin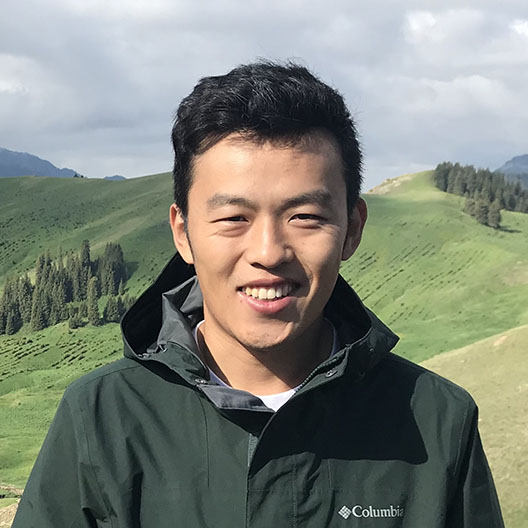 Senior Computational Scientist
Ocean Science, Fluid Dynamics, Data Assimilation, Data Visualization
ResearchGate Google Scholar Personal Research Homepage
After receiving his PhD in Physical Oceanography, Guangzhen extended his research in the area of ocean science for another four years until he joined RCAC at Purdue University in 2021. He has broad research interests including data analysis, data assimilation and large-scale high performance numerical computations on fluid dynamic process in the ocean such as coastal circulations, storm surges and internal waves. He also paid great attention to the research including data-driven image transformation, remote sensing data mining and microplastic spreading from coastal area in a Lagrangian view.
Research Areas
Physical Oceanography
Numerical Simulation
Data Assimilation
High-performance Computation
Education
Ph.D. in Physical Oceanography, College of Oceanic and Atmospheric Sciences, Ocean University of China (2017)
B.S. in Applied Mathematics, School of Mathematical Sciences, Ocean University of China (2012)
Employment
Senior Computational Scientist , Information Technology, Purdue University, US (2021-Now)
Postdoctoral Researcher , Shanghai Ocean University, China (2020-2021)
Research Associate , Sun Yat-Sen University, China (2017-2020)
Featured Publications
Awards, Activities and Fun Facts
Bravo Awards, Purdue IT, 2023.
Guangzhen is a maniac for mathematical modeling. He got the 1st prize at National Undergraduate Mathematical Contest in Modeling in 2010 and the 1st prize at National Post-Graduate Mathematical Contest in Modeling in 2012. He is the founder and the first President of the Association of Mathematical Modeling at Ocean University of China.
Guangzhen is the reviewer of several professional journals in the field of oceanography.
Guangzhen enjoys scuba diving (he holds an advanced open water diver license) and playing the guitar in his spare time.
Guangzhen has a border collie named Tala and a Labrador called Ponyo.