AMD senior vice president headlines inaugural RCAC cyberinfrastructure symposium
The Rosen Center for Advanced Computing (RCAC) held its inaugural cyberinfrastructure symposium "Enabling Giant Leaps in Advanced Computing" on October 4. AMD senior vice president Ivo Bolsens delivered the keynote address.
Bolsens spoke about AMD's vision for the future of computing, and AMD's collaboration with RCAC on Anvil, the $10 million NSF-funded system that is one of the most powerful campus supercomputers in the US and in the top 150 supercomputers worldwide.
After his keynote address, Bolsens toured RCAC facilities with RCAC and ITaP leaders and saw Anvil in person.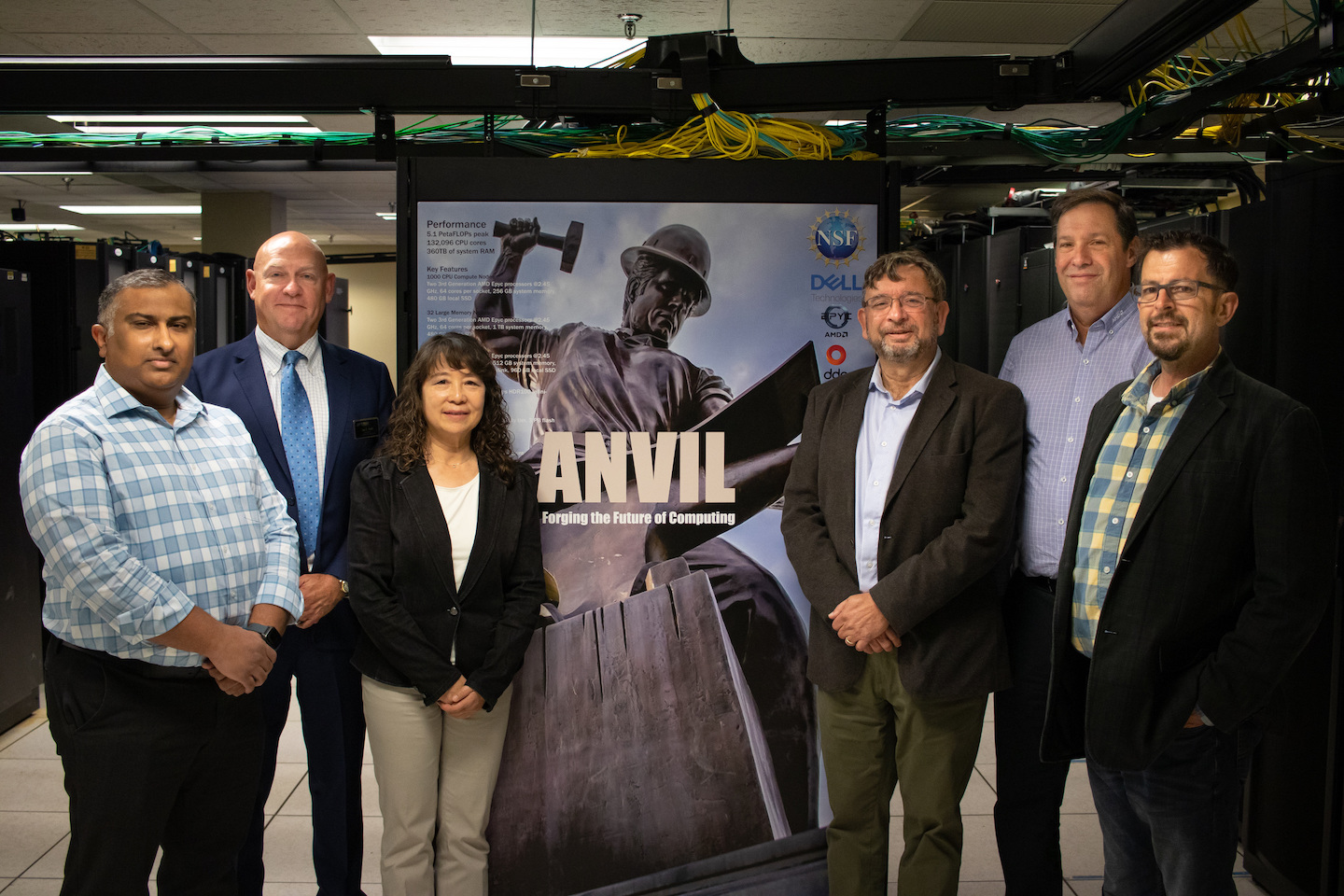 The symposium also featured updates from Preston Smith, executive director of RCAC, and Carol Song, chief scientist for RCAC and PI on the Anvil project, about the state of campus cyberinfrastructure and Anvil's first seven months of operation.
Purdue's community cluster program is now in its 17th year and serves more than 220 active partners from 60 departments and all three Purdue campuses. 61% of Purdue's grant awards last year were awarded to faculty using high-performance computing.
Anvil officially went into production on February 1 and is already supporting 154 research groups with more than 2,500 users (many of them students). Anvil hit 100% utilization in August, and wait times for users are short.
Andrew Pranger and Derik Lovejoy won the student poster award for their poster "Solving Fiducial Free Biological Structures Using High-Powered Computational Programs." Their mentor is Lauren Ann Metskas, assistant professor of biological sciences and chemistry.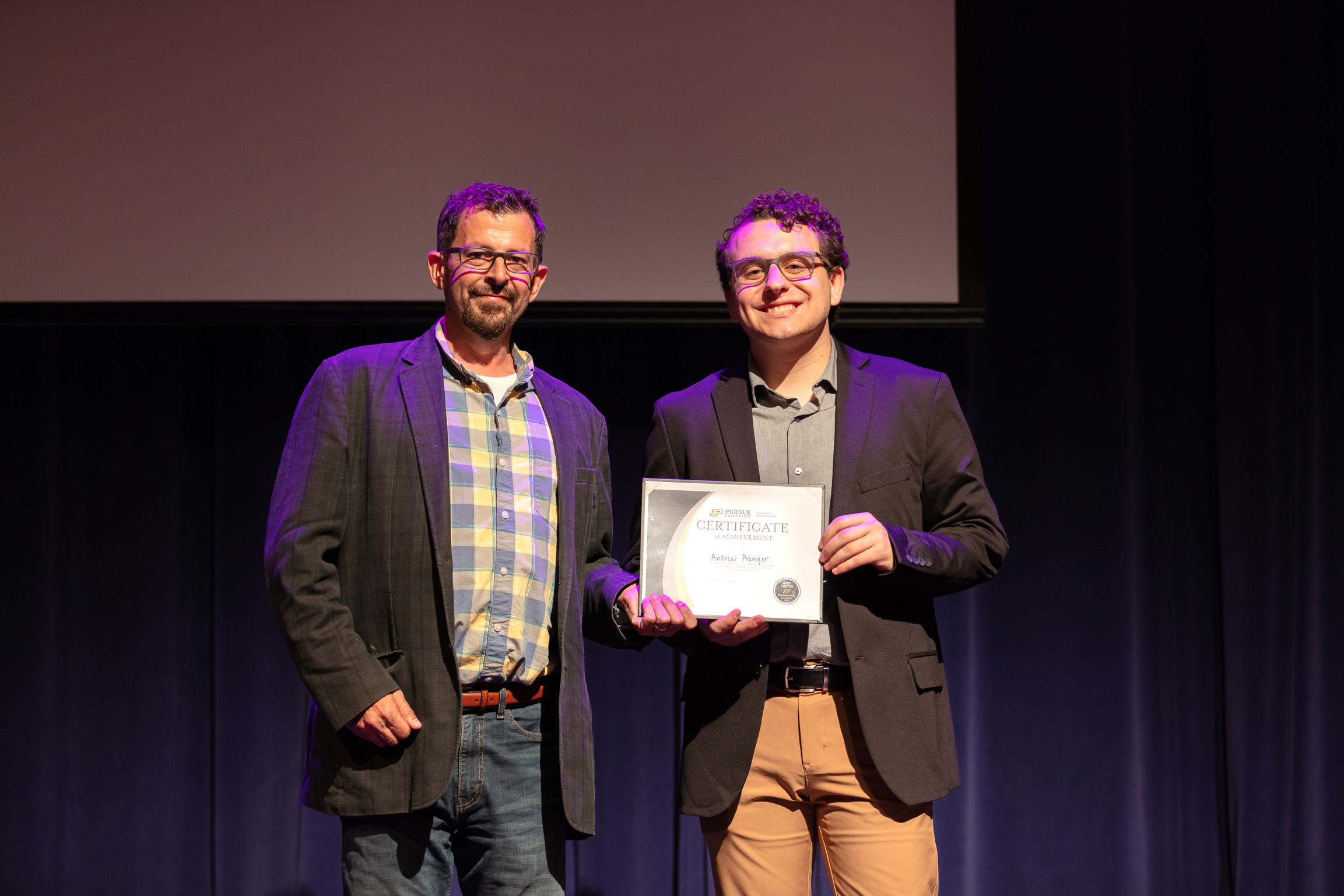 A number of Purdue faculty members also spoke at the symposium about the research they're doing using RCAC resources. Speakers included:
Gerhard Klimeck, professor of electrical and computer engineering;
Chenn Zhou, professor of mechanical engineering at Purdue Northwest;
Jonathan Poggie, professor of aeronautics and astronautics;
Ananth Grama, Samuel D. Conte Professor of Computer Science;
Eric Biggs, director of technology, agriculture and veterinary medicine, Aaron Walz, department head and senior director of information technology for veterinary medicine, and Lowell Williams, lead project manager for agriculture information technology; and
Andrew Flachs, associate professor of anthropology, Ikechukwu Obi, a doctoral student in Purdue Polytechnic, and Lindsay Weinberg, clinical assistant professor in the honors college, who are all researchers affiliated with Purdue's Tech Justice Lab.
To learn more about RCAC resources, contact rcac-help@purdue.edu.