Envision Center student event gives seniors a chance to showcase projects
The Envision Center's recent senior presentation event held on April 24 was a success and gave the center's graduating seniors a chance to showcase their hard work and accomplishments.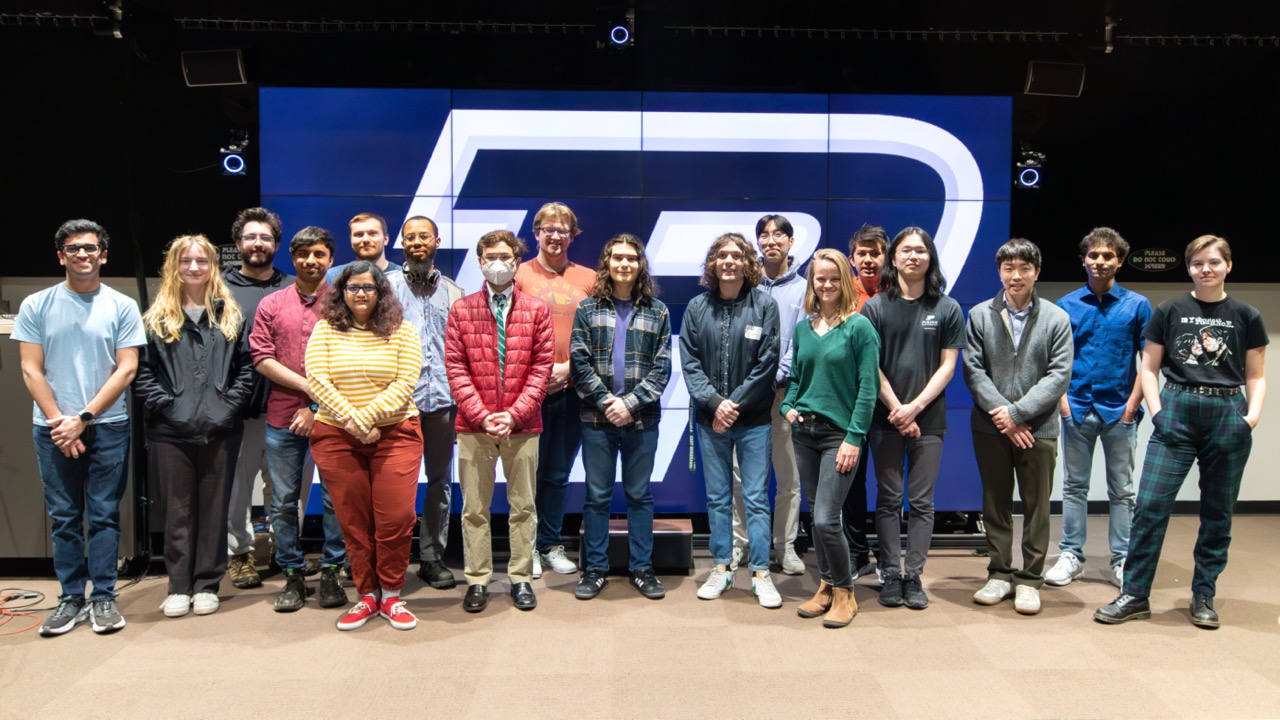 Attendees were able to hear from their peers about their projects, which they had been working on during their tenure at the Envision Center, which is part of Purdue's Rosen Center for Advanced Computing (RCAC). The event provided a platform for the students to present their projects and network with each other.
"The event went well and the students seemed to enjoy being able to easily hear what their peers worked on and learned," said Amanda Warren-Glowe, program manager at the Envision Center.
Hritik Pratik Trivedi, a graduate student in computer graphics technology, spoke about his experience presenting his Unity development work: "I had a lot of fun attending the lightning talks event held at the Envision Center. All the participants had very interesting projects and it gave me a new perspective on the work being done in RCAC," said Trivedi.
"Participating in the lightning talks was a fun way to summarize the work I'd done over the semester. I enjoyed presenting, and it was a nice opportunity to share what I'd done with my coworkers," said Kate Koury, a senior in computer graphics technology.
Koury also mentioned the benefit of being able to see what other students in RCAC are working on. "I rarely get an opportunity to interact with the other students on the RCAC side of things, so this was a fantastic opportunity to see what they were doing," says Koury. "I enjoyed engaging with them and further connecting with others in my department."
To learn more about the Envision Center and to see what student positions are currently available, visit https://www.rcac.purdue.edu/envision.