RCAC students shine in summer internships across the nation
This past summer, Purdue University's Rosen Center for Advanced Computing (RCAC) students ventured far and wide to gain invaluable professional experience at various companies throughout the nation. Their diverse journeys have showcased their talents and highlighted the significant role RCAC plays in preparing students for real-world challenges. Here are some compelling stories from our students:
Dhruv Sujatha: Hewlett Packard Enterprise, North Carolina
Dhruv Sujatha spent his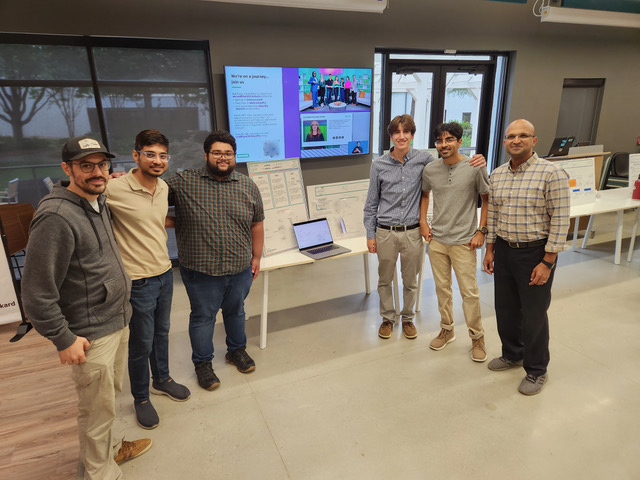 summer interning with Hewlett Packard Enterprise (HPE), working on the primary storage team. His role was to develop a tool that would analyze the performance of NimbleOS and FleetOS, HPE's upcoming object storage platform. Sujatha's project involved creating a Signature Collection and Log Analysis tool to streamline bug triaging by parsing logs and extracting relevant information. This significantly reduced debugging time from days to minutes, akin to a smart compiler for an entire operating system.
When asked about how RCAC helped prepare him for this role, Sujatha emphasized the importance of his familiarity with the Linux and bash command line, skills honed during his time at RCAC. These skills proved essential as he delved into the intricacies of his team's codebase.
Aside from the technical aspects, Sujatha also recognized the role RCAC played in shaping his professional demeanor. Participating in events like PEARC and SC equipped him with the professional and soft skills necessary to thrive in the corporate world.
Reflecting on his summer, Sujatha expressed gratitude for the well-rounded experience. "I've learned a great deal during the 12 weeks I spent with HPE at Durham," he shared. "Safe to say that I'll be applying what I've learned at HPE wherever I work in the future."
His advice to fellow students: "Take the leap and try new things out. Don't be afraid to network and connect with people. Be truthful to yourself, and everything will fall in place."
Karl Oversteyns: Raytheon Missiles & Defense, Arizona
Karl Oversteyns ventured to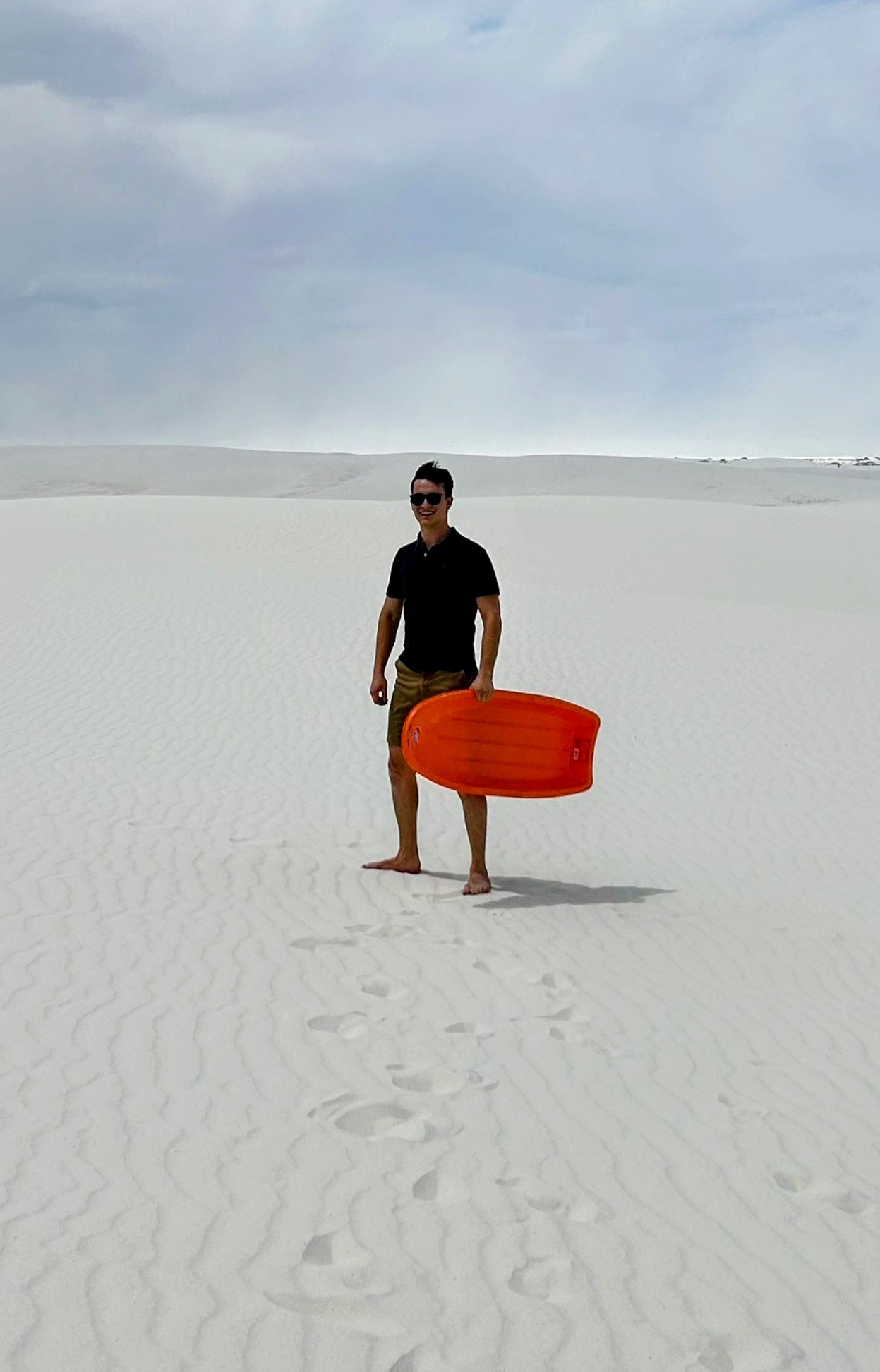 Tucson, Arizona, for his internship with Raytheon Missiles & Defense. Working with the classified infrastructure HPC team, Oversteyns made impressive strides. He pioneered the integration of Open OnDemand in separate environments, initiated the organization-wide adoption of RHEL 9, and successfully started and troubleshooted clusters for two new programs.
Oversteyns acknowledged the instrumental role played by his participation in the Student Cluster Competition (SCC) at RCAC in preparing him for the challenges he encountered. The experience of deploying systems from start to finish and dealing with the intricacies of enterprise hardware proved invaluable.
His summer journey extended beyond the workplace. Oversteyns seized the opportunity to network with industry professionals, embrace a new city, and collaborate with a diverse team toward a common goal. The experience enriched him personally and professionally, and he even picked up some basic Spanish along the way.
Oversteyns' advice to his peers is inspiring: "Don't be afraid to apply for a job or internship in a different state, even if you have to cross the country and leave what you're comfortable with. You'll grow immensely, both personally and professionally."
Aaron Ni: CACI International Inc., Indiana
Aaron Ni's internship took him to Crane, Indiana, where he worked as a systems integration engineer intern for CACI International Inc., a defense contractor. Despite coming from a software engineering background, Ni dived into the world of systems integration for counter-unmanned aerial systems (CUAS). His tasks included integrating sensor suites like radar and EO/IR, developing system requirements, and conducting system operability verification testing.
Reflecting on his journey, Ni highlighted how RCAC had equipped him to adapt to diverse challenges quickly. While the specific technical skills might not have directly transferred, the ability to navigate new and complex situations was invaluable during his internship.
His summer internship provided a high-level view of how various components in a system, from mechanical engineering to computer science, come together. Ni found this experience eye-opening, as it diversified his skill set and expanded his horizons beyond software engineering.
Ni's advice resonates with the spirit of exploration and growth: "It is important to cast a wide net and be open to as many different opportunities as possible... use it as a time for exploration. Who knows? Maybe you will discover something new you enjoy that you didn't expect to."
Prachi Modi: Tesla Inc., Nevada
Prachi Modi began her internship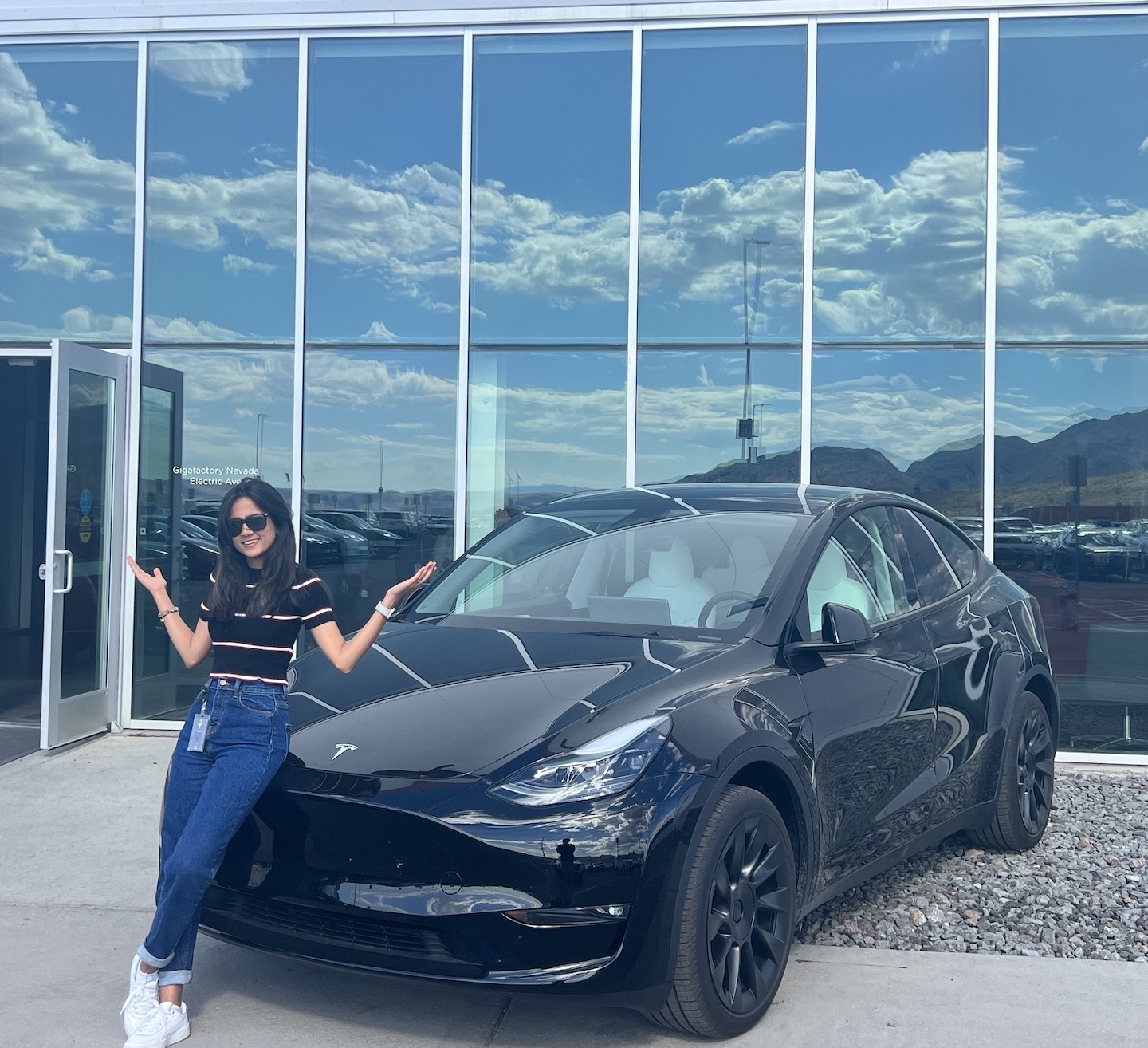 as a data engineering intern with Tesla's quality data and systems team. She successfully resolved legacy server airflow issues to migrate directed acyclic graphs to a new server with zero downtime and facilitated smooth ownership transfer. Additionally, Modi played a pivotal role in preparing for ISO 9001 audits, improving documentation, and adhering to the high industry standards.
For fall, she has transitioned to the manufacturing test and engineering team. Modi is currently developing a smart inventory system using machine learning for vendor selection and enhancing data visualization and reporting capabilities through interactive dashboards using an in-house tool to streamline the testing process.
Modi highlighted the crucial role that documentation plays in any company. Her experience as a science and technology writer fostered through her time at RCAC, has been invaluable in this regard. Her ability to produce detailed and precise documentation has been a significant asset in her roles at Tesla, ensuring that her work aligns with industry standards and requirements.
Her advice: "Seek feedback and mentorship, and network actively. Engage in ongoing feedback and seek mentorship to foster your professional growth. Actively solicit input on your work and career progression, and pursue mentors who can offer guidance and assistance as you navigate your career path. Additionally, proactively network with peers, mentors, and industry professionals to gain valuable insights, uncover fresh opportunities, and cultivate meaningful relationships."
These stories exemplify the versatility and preparedness of RCAC students, showcasing their ability to excel in diverse roles and industries. As they return to campus, they bring back not only valuable experiences but also a broader perspective on their academic and professional journeys. We applaud their accomplishments and eagerly anticipate the achievements that lie ahead.