Shawn Rice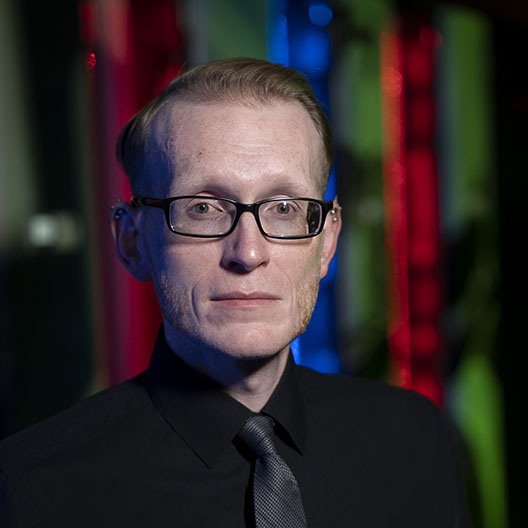 Lead Computational Scientist
With over 20 years of web development experience, his skills and interest run the gamut from server-side programming to client-side scripting to graphic design to accessibility and usability testing.
In spring of 2005 he joined the Network for Computational Nanotechnology as a web developer, working primarily on nanoHUB.org, contributing to both the visual design and code. With the creation of HUBzero, Shawn took on the role of senior web developer, spending his time writing code, doing graphic design, and offering support for various projects. He went on to manage HUBzero's web development efforts for several years before eventually joining Research Computing's team. He now develops the Research Computing web portal as well as providing various full-stack web and graphic design services.
Education
B.S. in Computer Graphics, Purdue University (2001)
M.S. in Information Technology, Purdue University (2004)
Selected Publications
Contributions
Awards
Focus Award for outstanding contributions to disability, accessibility and diversity, Purdue University, 2007.
Bravo Award for extraordinary employee achievement, Purdue University, 2014.
Campus Technology Innovators Awards for outstanding innovation in the category of IT infrastructure & systems, Purdue University, HUBzero Platform for Scientific Collaboration 2011.
Other Activities and Fun Facts