RStudio
RStudio is a graphical integrated development environment (IDE) for R. RStudio is the most popular environment for developing both R scripts and packages. RStudio is provided on most Research systems.
There are two methods to launch RStudio on the cluster: command-line and application menu icon.
module load gcc
module load r
module load rstudio
rstudio
Note that RStudio is a graphical program and in order to run it you must have a local X11 server running or use Thinlinc Remote Desktop environment. See the ssh X11 forwarding section for more details.
Log into desktop.bell.rcac.purdue.edu with web browser or ThinLinc client
Click on the Applications drop down menu on the top left corner
Choose Cluster Software and then RStudio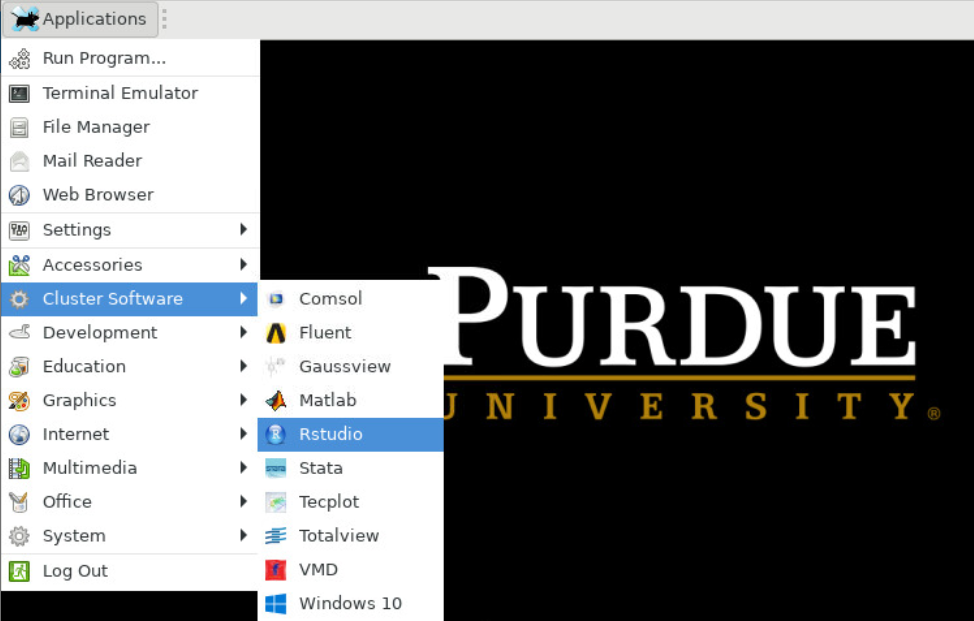 R and RStudio are free to download and run on your local machine. For more information about RStudio: