Women in HPC sponsors student attendance at Grace Hopper Celebration
Purdue's Women in High-Performance Computing (WHPC) group sponsored a group of women students to attend the 2023 Grace Hopper Celebration (GHC) of Women in Computing, which took place in Orlando, Fla. in September.
Women who attended GHC participated in a busy week of talks, panel discussions, company presentations, career fairs and networking events with other students and established professionals.
"My experience at GHC 2023 was incredibly transformative and enriching," says Kanika Shrimali, a master's degree student in engineering management, who was particularly interested in sessions about how to transition into product management from a tech background.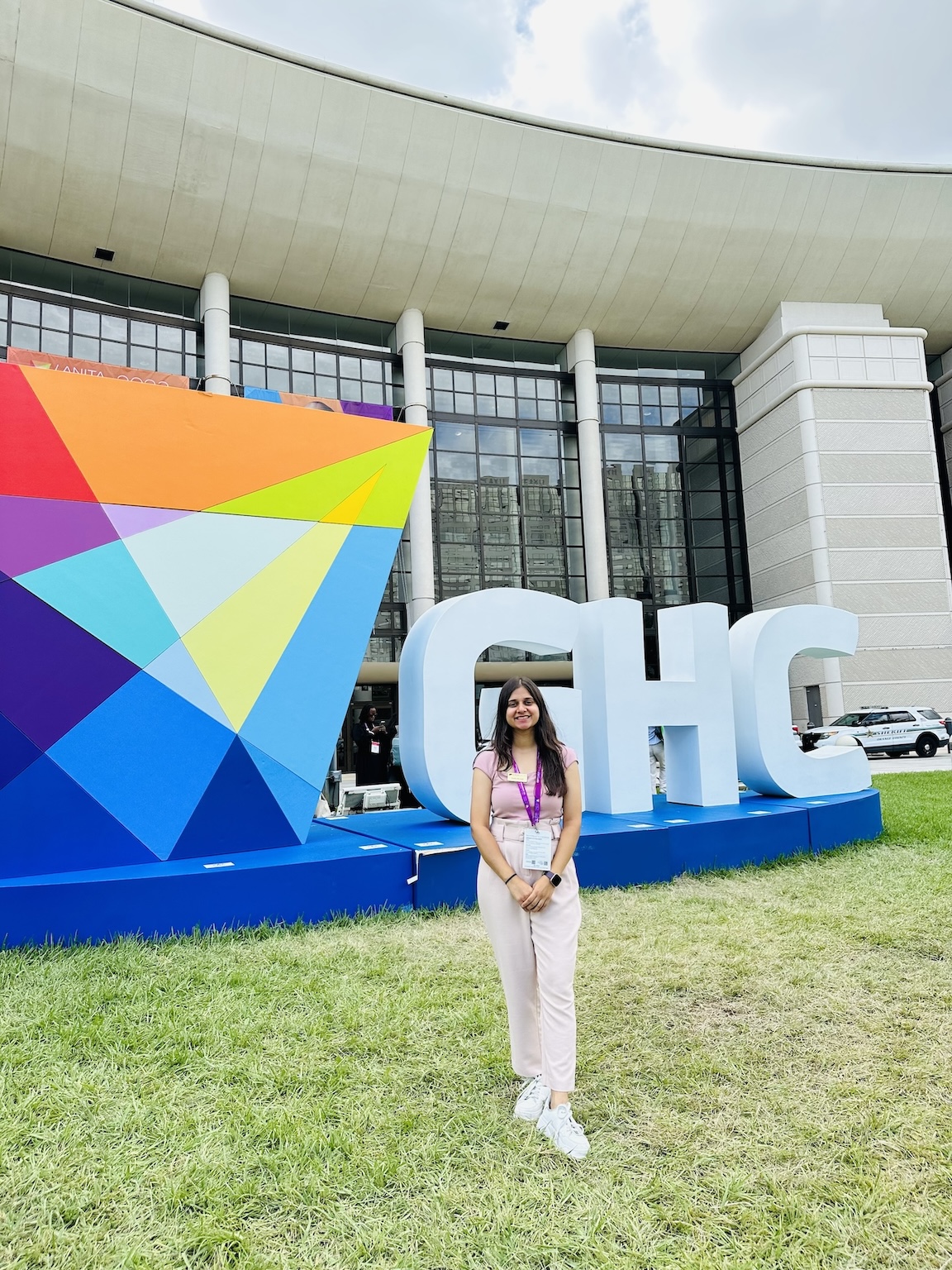 "From the moment I stepped into Orlando, I felt like I was among a community of passionate professionals and industry leaders who shared my interests and goals."
Other attendees echo her comments about the power of being surrounded by a group of like-minded women. "What truly stood out to me was the remarkable camaraderie among women at the Grace Hopper Conference," says Ruhi Dongre, a master's degree student in engineering management with a focus on systems engineering.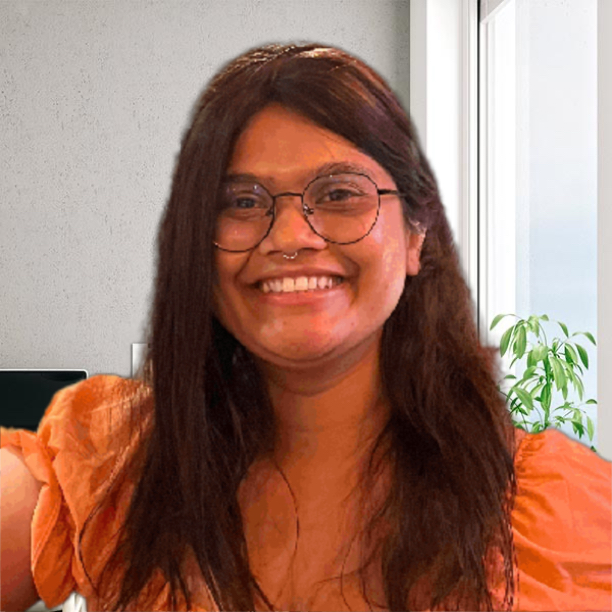 "The sense of community was unparalleled, fostering an environment where women supported one another. The insightful sessions, networking events, and engaging discussions on shared interests created an enriching experience."
Many of the scholarship recipients remarked on how the conference helped them clarify their future career goals and build connections that will serve them well in the future.
"My biggest takeaway from GHC was how to build my career, and how to approach planning my career goals to tailor my career towards my interests" says Mihika Deshmukh, a senior in data science, who has been involved with the Data Mine and used RCAC resources including Anvil for a project with corporate partner Beck's Hybrids.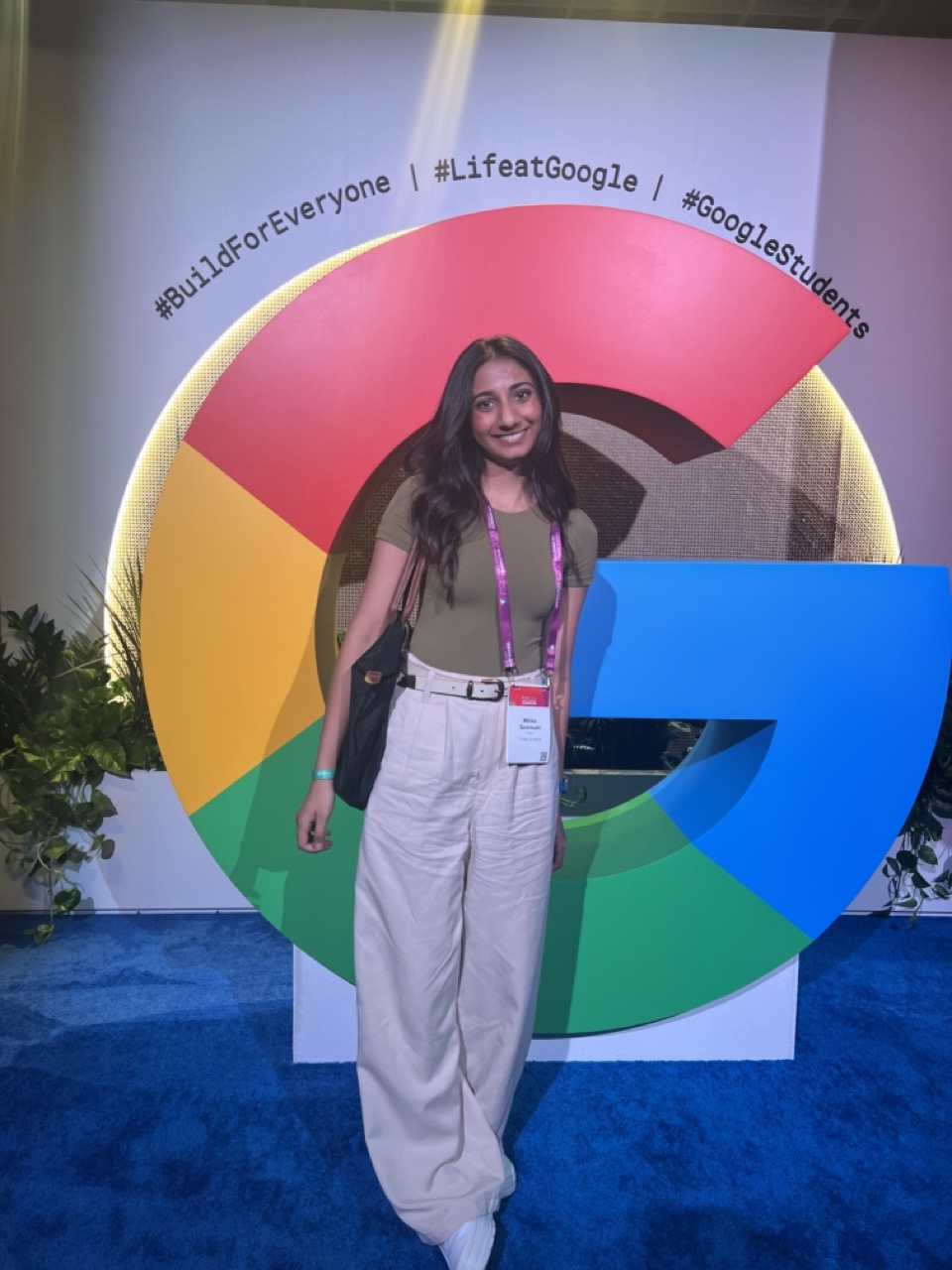 "Although it was initially daunting to introduce myself to experts in the field, the warmth, understanding, and encouragement I received from them gave me the courage to seek the clarity I needed," adds Dongre. "After these interactions, I felt a renewed sense of confidence in my abilities and future prospects."
Purdue WHPC is part of a broader engagement initiative by the Rosen Center for Advanced Computing (RCAC), and is led by women staffers affiliated with RCAC. WHPC is a diverse community encompassing undergraduate, graduate, staff and faculty men and women who are interested in exposing women to high-performance computing and encouraging their pursuit of research and careers in HPC and other technology fields.
Within the WHPC initiative, RCAC extends partial travel assistance to undergraduate and graduate students, empowering their participation in various national conferences aligning with WHPC's objectives. Applicants are assessed on their demonstrated experience with advanced computation and must explain what they hope to gain from participating in the conference. To be eligible, an applicant must identify as a woman and be an undergrad or grad student maintaining good academic standing.
For full eligibility requirements, and to apply for this scholarship, please visit the WHPC Scholarship page.
"By opening doors to conferences like GHC and more, WHPC empowers female students with a tremendous exposure and instills a sense of confidence and belonging within the tech community," says Shrimali.
"Winning this scholarship will undoubtedly remain one of the most significant highlights of my time at Purdue."
"I wholeheartedly recommend the WHPC scholarship program to other Purdue students," adds Ankitha Mallekav, a junior majoring in computer engineering, who attended the conference virtually and had a great time learning about various companies, attending professional talks, and engaging in panel discussions, which provided valuable insights into her future career.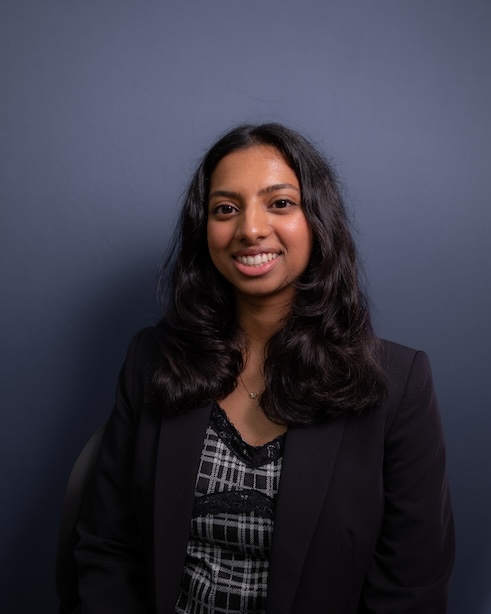 Mallekav says that although this was her first year being involved with WHPC, she plans to continue her involvement with the group for the rest of her college career.
In addition to the scholarship program, Purdue WHPC organizes a range of activities including regular meetings to discuss technical HPC-related issues of interest, opportunities to network with the WHPC community, a mentorship program, workshops, and exposure to external resources and opportunities.
To learn more about Purdue Women in HPC or be added to the mailing list, contact whpcinfo@lists.purdue.edu.